Providing Quality Dental Care to the Greensboro Area
Our practice aims to provide high quality dental care to its patients using some of the most state of the art equipment, techniques, and materials available.
Practice Response to COVID-19
Due to the nature of dentistry, our office has always worked to ensure that our infection control exceeds the professional standard. With the outbreak of COVID-19, however, we are taking additional steps to reduce any impact it may have on patients. Recently, both federal and state agencies have recommended that dentists cease all routine and elective procedures. With the increasing number of COVID-19 cases being reported in North Carolina, we have made the decision to postpone all hygiene appointments until further notice. We will reassess this decision on a weekly basis and contact all patients prior to their appointment date. Currently, we are not cancelling any appointments more than a week in the future in hopes that this outbreak will subside quickly. Please contact us with any questions or concerns regarding your appointments.
Despite the cessation of normal operations, we will continue to see emergency patients. We will be available for patients who have pain, extensive active decay, broken or fractured teeth, and other serious dental concerns. Contact us via email or telephone if you believe this applies to you. Please note that should an office visit be necessary, we will be taking extra steps to minimize chance of infection and that is important to tell us prior to arriving whether you have traveled recently, are sick, or have been around anyone who is sick.
"The dental health of our patients is important to us, and through a concerted effort to educate, prevent, and treat when necessary, we hope to provide our patients with a service that leaves them both healthier and pleased with the care provided." – Christopher S. Millsaps, DDS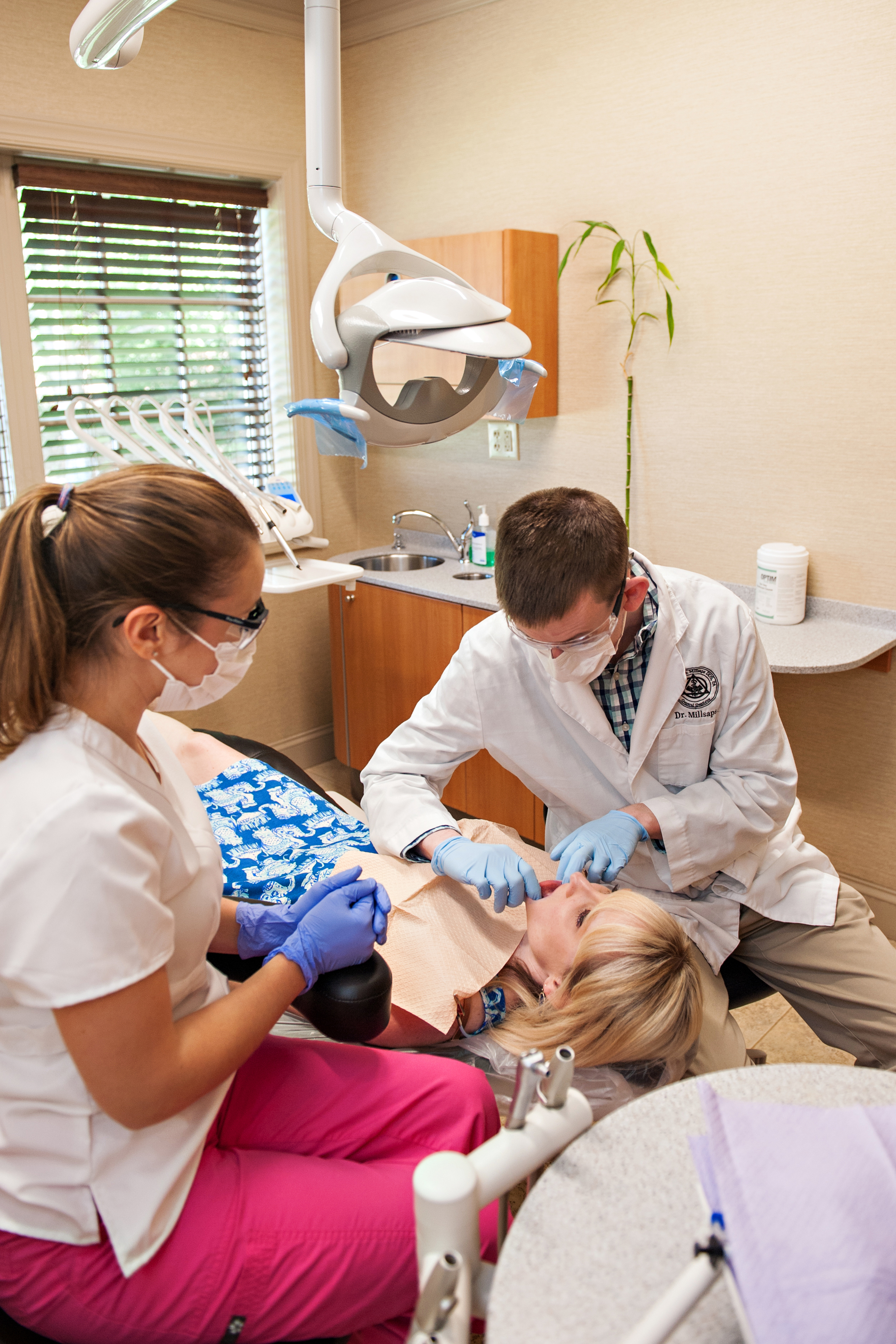 The office of Dr. Millsaps is pleased to provide you with care in most facets of general dentistry. He believes that someone's dental health is directly related to their overall health, both physically and mentally. In accordance with this, Dr. Millsaps practices dentistry to provide preventative care, restorative care, emergency care, and treatment to meet individual's aesthetic desires.
Dr. Millsaps has built his office using some of the most high tech equipment available including digital charting, radiographs, scheduling, and patient records.
With the understanding that technological developments in dentistry is its future, he hopes to consistently update the practice in order to keep pace with the changing dental world.
Dr Millsaps also understands that your time is important as well and will do his best to provide treatment in an efficient manner without sacrificing quality or compassion. We pledge to do everything in our power to respect your time commitments and find appointment times convenient for both you and our office.